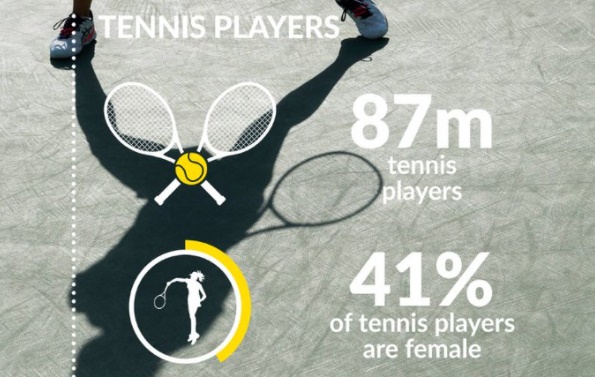 The ITF has published the ITF Global Tennis Report 2021 which assesses the impact of the pandemic on worldwide tennis participation and other measurables and reveals that tennis participation continues to rise globally.  

The new report is an important and timely update to the ITF Global Tennis Report 2019, which established for the first time a worldwide picture of tennis performance and participation. 

The data provides crucial insight that informs the ITF's global development strategy which sees over $10 million invested each year to ensure the sustainability and long-term health of tennis. 

Read more here.
Aumenta participación en el tenis

La ITF publicó el Informe Global de Tenis 2021, que evalúa el impacto de la pandemia en la participación del tenis y otros parámetros medibles y revela que la participación en el tenis sigue aumentando a nivel mundial.

El informe es una actualización del Informe Global de Tenis de la ITF 2019, que estableció por primera vez una imagen mundial del rendimiento y la participación del tenis.

Los datos brindan información sobre la estrategia de desarrollo global de la ITF, en la que se invierten más de US$10 millones cada año para garantizar la sostenibilidad y la salud del tenis.

Leer más aquí.